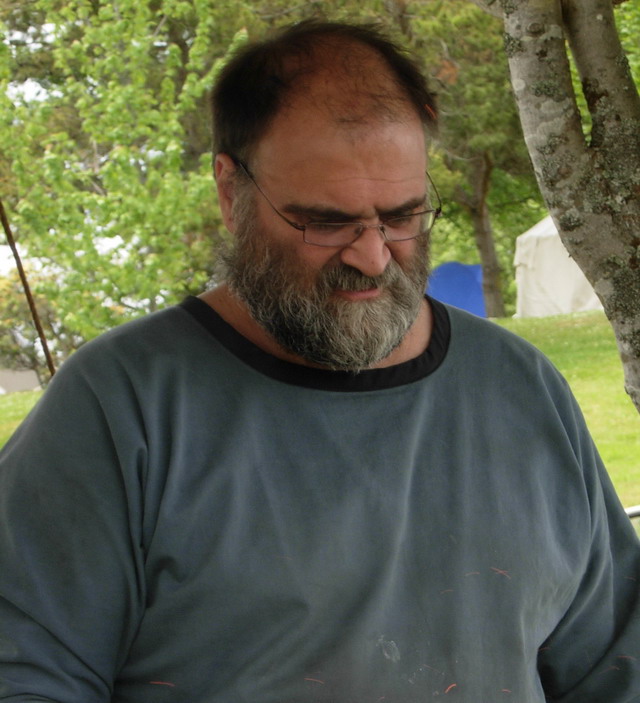 Hello everybody. I am Nick Marcelja, the sole smith of the Red Troll Forge. I specialize in fine pattern welded blades and historical wrought iron reproductions.

---
I am a

Season 4 episode 2
Watch the Show on the History Channel

---
I teach private classes on general blacksmithing, blade and knife forging, and making pattern welded steel. These classes are arranged on an individual basis.Contact me and we can arrange a lesson.
I have been smithing for over 20 years. When a friend setup a forge and I got a chance to try it, I was hooked!
Since then I have set up an extensive shop with a power hammer, rolling mill, 2 hp grinders, etc...
Pieces that are sometimes available include:
Damascus and Pattern Welded Blades

Architectural Ironwork

Small iron utensils

Reproductions of ancient ironwork

Custom tools

Anything made of iron or steel
If you have something special in mind, contact me and we can arrange it.
Look around the site and you will find images of pieces I have made in the past, as well as items that are always available on order.